WHY ARE WE YOUR KEY TO MORTGAGE SUCCESS?
Lender Knowledge
We can find a lender with lending criteria that suits your circumstances

Everyone is different, with a unique set of financial and life circumstances, and as a result it is possible that you won't have access to all the lenders in the market.

Instead of "going-it-alone", utilise our knowledge of the market to find a lender appropriate to your needs and circumstances. Our service could prevent you from making unsuccessful applications, and expending valuable time in the process.
Contact Us
Request A Call Back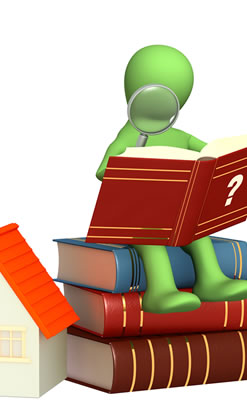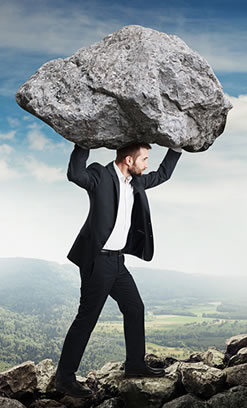 We'll Carry The Load
Let us take care of your mortgage application from start to completion, so you can concentrate on the logistics of finding and moving in to your new home

If anything in life is certain, then you can be sure that moving home is going to give you some fraught moments! Spending hours on the phone chasing up your mortgage application is quite possibly the last thing you need! So let us do it for you.

After 1 or 2 face-to-face meetings we can handle every aspect of your application, from income verification to I.D checks. We then submit the information to your prospective lender, and follow up to progress it through to a formal offer.
Contact Us
Request A Call Back
Mortgage Protection
Our advice isn't limited to mortgages. We can design a protection solution to suit your needs and circumstances

A mortgage is a significant financial commitment, and we can advise you on one or a combination of products that can protect your home should you fall victim to adverse life events.

With access to Life Insurance, Critical Illness, Income Protection Benefit, and ASU (accident, sickness, unemployment) products, we can recommend a solution that is tailored to your mortgage comitment and wider circumstances.

AS WITH ALL INSURANCE POLICIES, CONDITIONS AND EXCLUSIONS WILL APPLY
Contact Us
Request A Call Back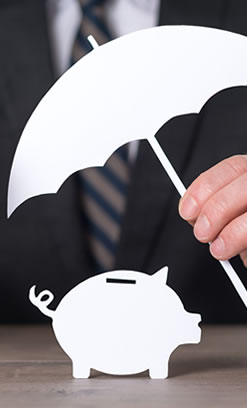 Speed
We have the relationships required to make your application a smoother process

As a leading mortgage intermediary, we have dedicated account representatives within the lending institutions.

This means that we have a defined point of contact to refer to when progressing your application, so we know the status of your application and what might need to be done to keep it moving through the underwriting process. Our relationships with lenders and key personnel can result in a more efficient application process.
Contact Us
Request A Call Back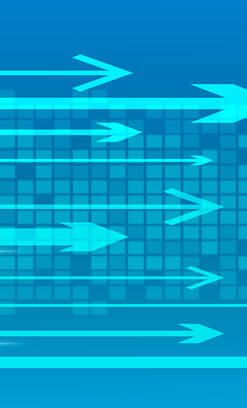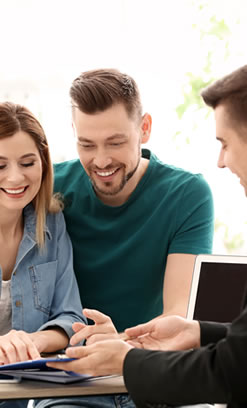 Personal Service
Personal service makes all the difference in compiling a mortgage application that is likely to be successful

Dealing with a lending institution directly doesn't often allow you the same personal service that can ease the pressure when you have uncertainties, and questions to ask.

Rest assured that your case manager will be in your corner, and on hand to give you advice and reassurance as and when you need it.
Contact Us
Request A Call Back
No Broker Fee
We don't charge a broker fee for our service, so you can approach us with peace-of-mind

We will give you a full advice, recommendation, and application service with no broker fee, regardless of whether your application is successful or not.

We make our money by receiving a fee from the lending institution we successfully place mortgages with, so we do not charge our customers a broker fee at any stage of our service.
Contact Us
Request A Call Back
OUR SERVICE PROMISES
We'll Paint A Clear Picture

Good advice isn't based on jargon and fancy words. We'll explain things in an easily understood way

Prompt Communication

We will always make ourselves available to answer your questions, and to keep you updated on your application

Ethical Behaviour

Our obligation is to advise, not to sell, and we will uphold our duty to act in your best interests at all times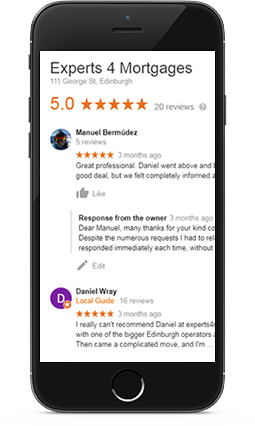 Discretion

We treat all personal information with care, and in accordance with the data protection act

Full Service

We will make the mortgage application on your behalf and progress it through to completion

Accept Feedback Graciously

To take your feedback as an opportunity to improve your experience and the experience of future clients
"Experts 4 Mortgages guided us every step of the way in making our first home purchase, finding the right lender for a situation where one of us is a business owner. In retrospect, we actually needed the help of a good broker"
Mr & Mrs Humphryes / First Timer Buyers, London
+ MORTGAGE PRODUCTS

+ LENDER INSTITUTIONS

% DEPOSIT MORTGAGES AVALABLE (SUBJECT TO STATUS)

PERSONAL ADVISOR FROM START TO FINISH